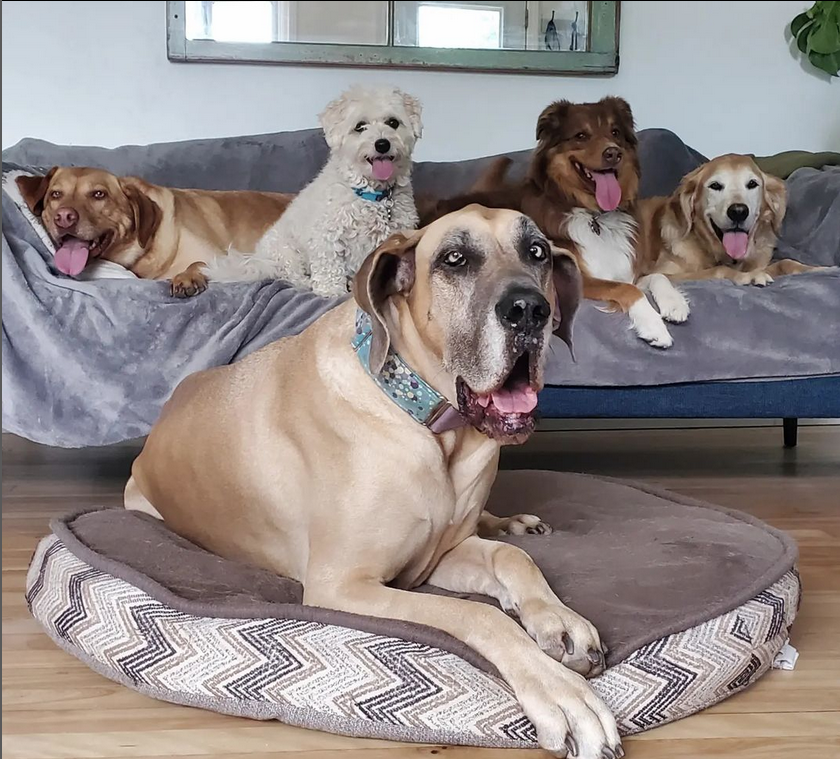 Your Dogs Home Away From Home!
We provide the comforts of a home environment where your dog will always be treated like part of the family. Dogs enjoy several daily group walks in a large, secure yard. There are plenty of toys and games available to keep your dog active and entertained. Days are structured and each dog is given their own space for mealtime, relaxation and overnights.
$60/day for dogs who use our other services regularly
$30/day for additional dogs from the same family

$70/day for occasional dogs
$35/day for additional dogs from the same family

Pick up and Drop off is by appointment during these times:
-Monday- Friday 7:30am-9:00am, 4:00pm-6pm
-Saturday 8-10am
-Sunday 8-10am, 5-6pm
What to bring:
Food and feeding instructions (in a sealed bag or container)
Up to date emergency contact and veterinary information
Special instructions regarding health, medications or behaviour concerns
Toys, bed, and blankets are optional (we provide clean beds/mats as needed)
What not to bring:
Raw food, treats or bones
Raw hide treats
Toys with squeakers
Over-sized beds or blankets
Bowls (we use stainless steel bowls which are sanitized after every use)
We do not board dogs who display the following:

Separation Anxiety
Destructive Behaviours (ie excessive chewing, scratching)
Aggression
House soiling
Boarding is currently only available to those dogs who are regular clients or by referral.
Cancellation Policy:
Cancellations may be made up to 24 hours prior to a scheduled booking. Cancellations with less than 24 hours or no-shows will be charged one full day of boarding.