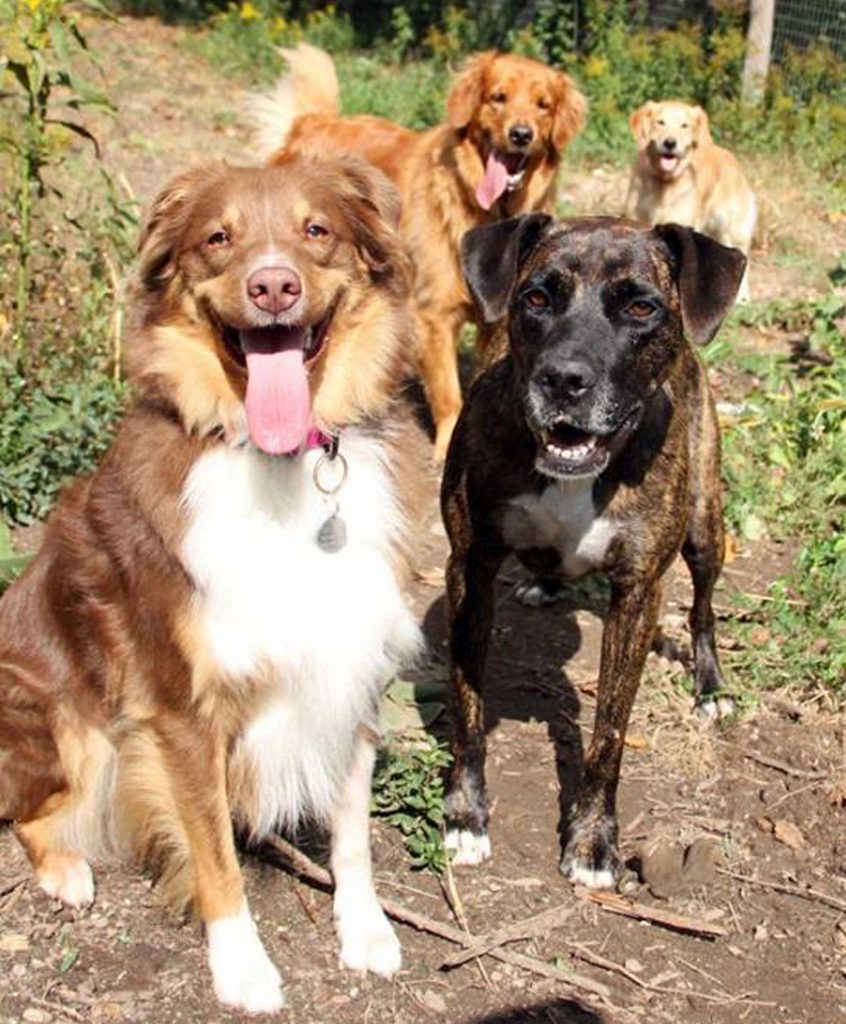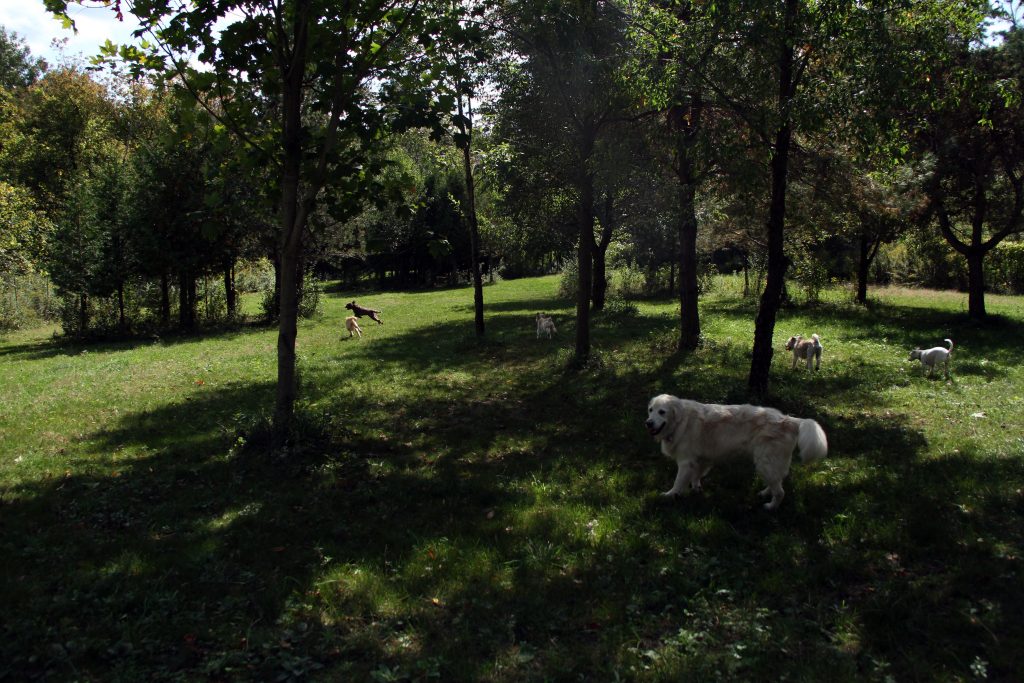 Off Leash Group Walks (fully fenced)

Regular weekly walks – $24
Additional Dog – $13

We created this service specifically for energetic dogs who love playing with friends. These walks take place in a two acre country space that is fully fenced. All dog-dog interactions are closely monitored by a qualified and experienced dog walker. Dogs are assessed prior to attending group walks to make sure they are suitable for this and to determine their play-style and social skills. Dogs are grouped according to play style, size and age. At dog devotion we never compromise quality and safety.
This service is currently available to dogs in Guelph's South, East and central area.
What you need to know…
-45 minute walks, plus transportation time
-pick up and drop off included
-4-7 dogs on each walk
-available to dogs in South, East, Central Guelph
-two daily time slots available (10am-12 and 12-2pm)
-best suited to young and/or energetic dogs with great social skills
-dogs should be at least 4 months of age
-all adult dogs must be spayed/neutered
-for dogs on a regular weekly schedule (minimum 1 walk weekly)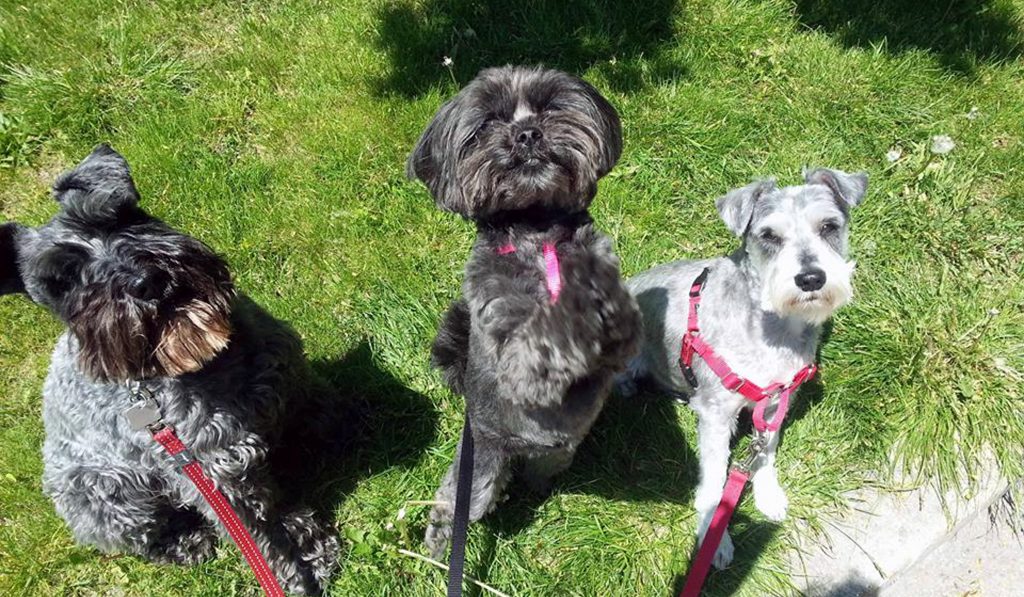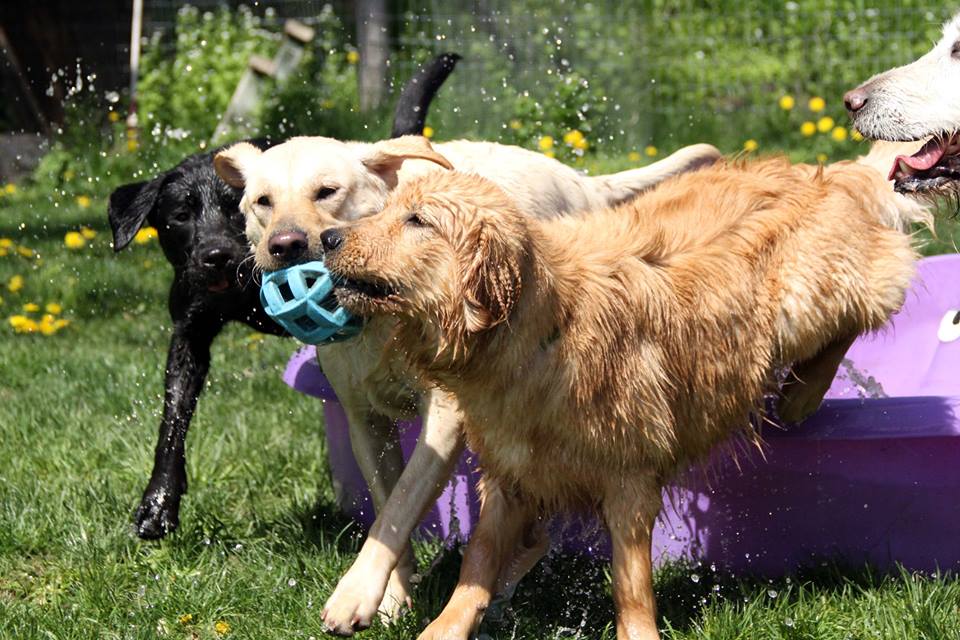 On Leash Walks

10 minute – $16
30 minute – $25
1 hour – $35
Additional Dog – $10
These walks take place in your neighbourhood with an experienced dog walker who will walk your dog privately or in a small group (whichever you prefer). We cater to your dogs specific needs and provide you with a follow up text or email after each walk to keep to let you the walk has been completed. We encourage basic manners with a positive approach on every visit.
Please Note:
Prices listed above are based on a minimum of 3 walks per week, on a consistent weekly schedule. For less frequent, sporadic or last minute walks please contact us for custom pricing. All pricing is subject to HST (13%). Invoices are emailed monthly and payment is due within 30 days. Accepted methods of payment are etransfer (preferred), cheque or cash.