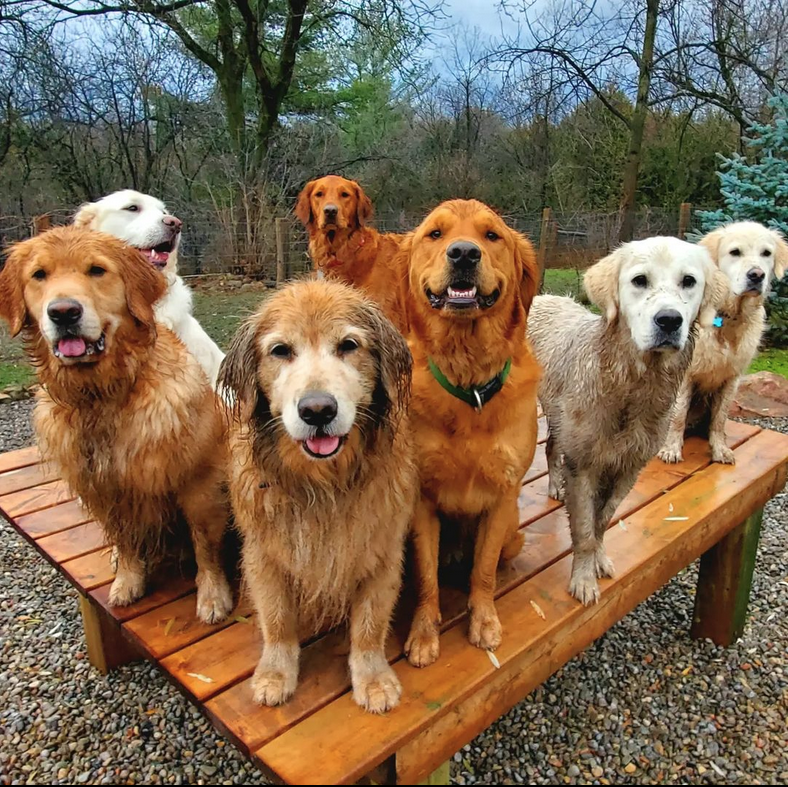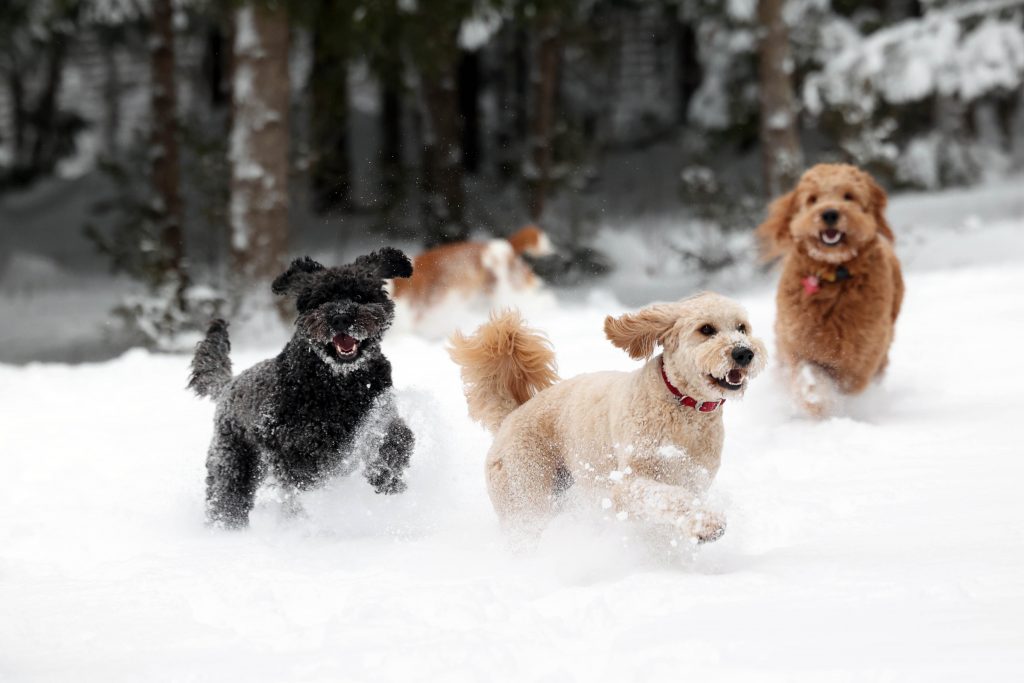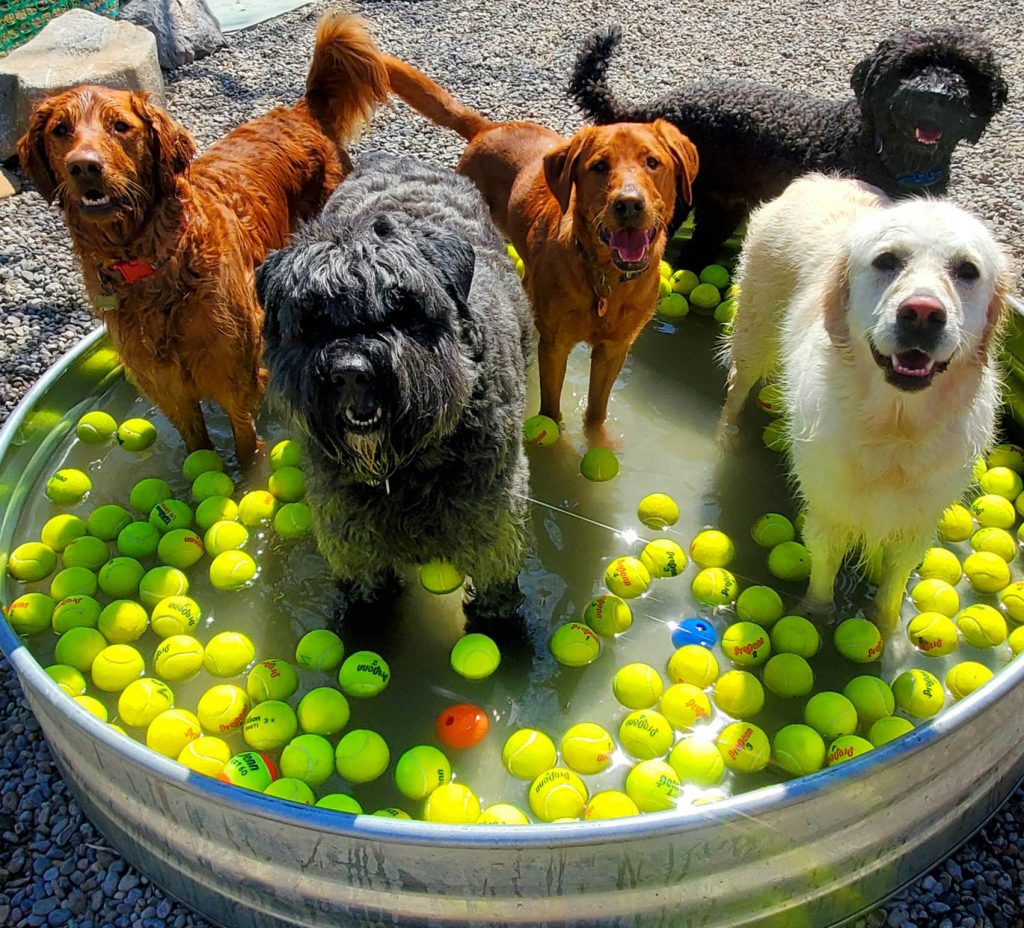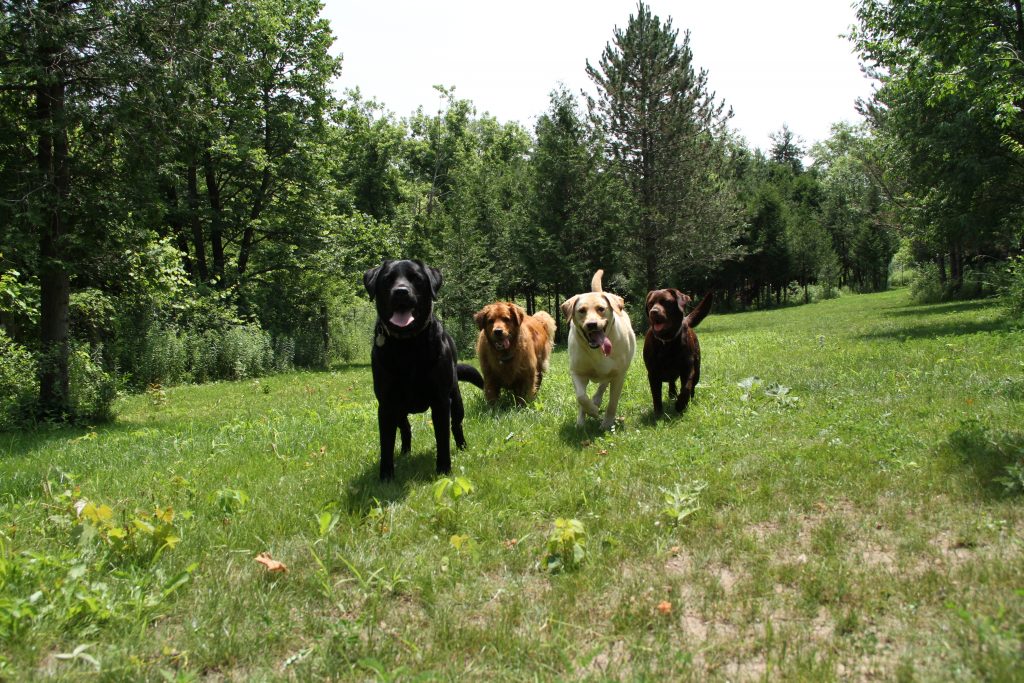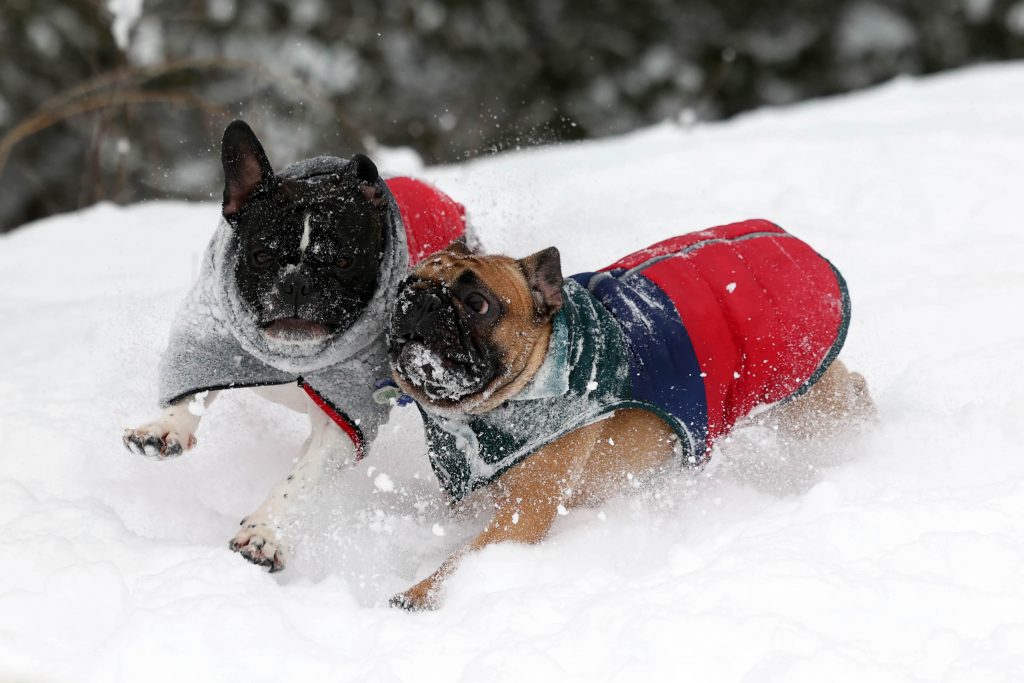 Not your typical Doggy Daycare…
We offer daycare in a home setting with an emphasis on structured socialization and enrichment. Dogs explore the forest, enjoy many toys, splash in the doggy pool and enjoy safe, supervised play with other social dogs. All within a two acre, fully fenced county setting.
$45/day
Two Dogs – $70/day
Daycare Hours
Monday- Friday
Drop off- 7:30-8:30am
Pickup- 4:00-5:00pm
Requirements
*Up to date vaccines- Rabies, Parvovirus/Distemper (DA2PPC) & Bordetella (Kennel Cough). A year round flea and tick preventative is highly recommended.
*Adult dogs must be spayed or neutered. (limited exceptions may be made with prior approval)
*Dogs must possess great social skills and show no aggression to dogs or people. Dogs with excessive resource guarding or separation anxiety will not be accepted.
*Dogs must be assessed during a complimentary meet and greet prior to joining.
*Clients must commit to a regular weekly schedule, a minimum of one day per week. Occasional cancellations and schedule changes with notice is acceptable.

Additional Info
*Drop off is by appointment between 7:15-8:30am and pickup is between 4-5pm. Pickup/drop off outside of these hours is not permitted unless previously discussed.
*We accept puppies as young as 10 weeks of age with a modified routine (less play time, more crate time). Puppies must have their first set of vaccines and age appropriate boosters.
*Along with plenty of exercise and supervised play, dogs are given time to rest throughout the day. We may use crates or ex-pens to keep dogs safe and comfortable for rest time, meal time and when they can't be fully supervised. We feel this is important for the safety of the dogs in our care as well as to teach dogs to settle in the presence of other dogs and prevent over stimulation.
*We highly recommend enrolling puppies in a positive based training school as early as possible to set your puppy up for a lifetime of success. This can be done prior to or in conjunction with daycare. Please contact us if you'd like a trainer recommendation.
Cancellation Policy
Cancellations may be made up to 5pm the day before a scheduled service. Cancellations after 5pm or no-shows will be charged in full.
Payment
Invoices are emailed on the last day of the month and are due on the 15th. The preferred method of payment is etransfer. HST (13%) will is applied to all invoices.